This house is really spooky.  I have never seen so many spider webs on a home in my life.  I think I like a happy medium, just a tad spooky and some pumpkins to round it off. But it is still very nicely deocorated.
We are having seven days of Halloween Preparation and Fun here on Mommacan.com and today we are looking at decor.
Spooky  Apothecasry jars filled things that make me scream like a girl.  Eek.
This is pretty neat, skulls and a mummy with the tattered cloth to add texture.
Hmm, Cheese anyone?
A calm, serence display or shimmery pumpkins.  I love this.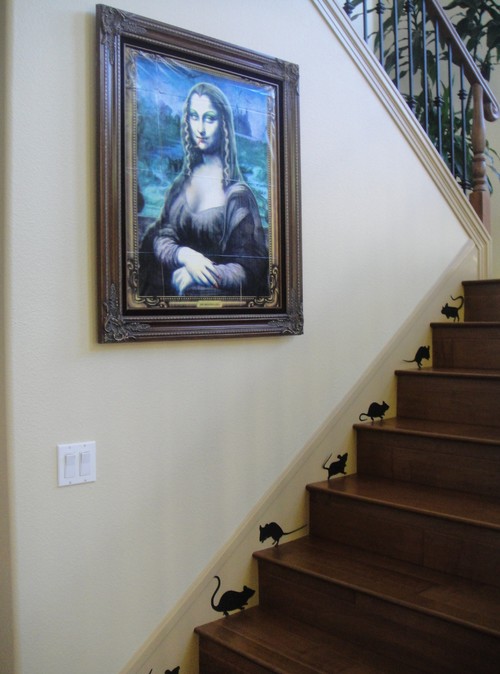 The picture takes the show, but those mice crawling up the stars are pretty nifty.
Do you decorate for Halloween?