Christmas Room Round Up- Kitchen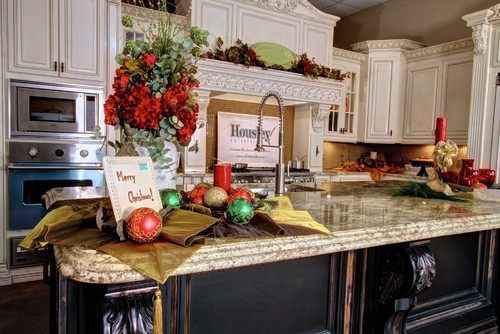 Christmas Round – Up –  Kitchen
Spend 15 to 20 minutes tidying your kitchen.
1. Pick up and put away all clutter.
2. Wipe down counters.
3. Wash and put away a load of dishes.
4. Sweep the floors.
5. Take out the trash.
The countdown to Christmas is upon us.
Random posts here and there today to keep us motivated to the end!
P.S.I really love this kitchen.  I am feeling a little bit of kitchen envy.  But this just motivates me to go make my kitchen prettied up!