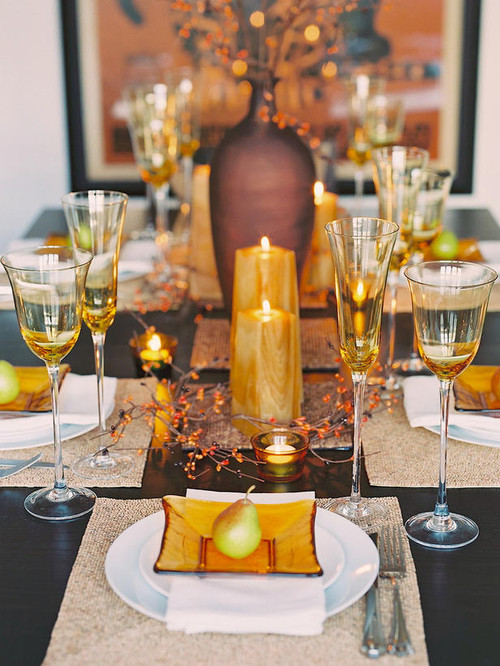 Setting your table for a special meal may  not  be an option if you are serving 40 or more but if you are having a quiet family meal with just a few folks you can create a sweet atmosphere for you table using random fall gourds or just (safe) plants from the outdoors.  Here are some pretty examples.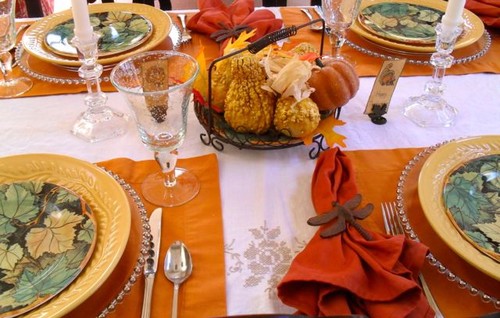 This space has lots of fall color but can easily be done with basic white dishes or colorful Fiestaware.
Gorgeous traditional, this setting can be pulled out anhy time of the year by just updating the floral arrangment.
This look may not look like fall in many parts of the the country, but I still have tons of lemons on the trees but no an olive branch in site.  Hmmm, where can a gal buy olive branches in mid winter?
Super simple with dashes of little bumpkinds and floral leaves…. use the real thing and you will not have to store them.
I am so excited for this Thangsgiving!